Welcome
Thank you for visiting our site ,we hope you enjoy your visit. We have been in business since 1994 working here in the DFW metroplex. We can do complete kitchen and bathroom remodeling, or just refacing, if you prefer. We also build custom entertainment centers , wall units, office units, and any other specialty cabinet you wish to have built. We have yrs. of experience in color matching , replicating , and design. We also do glazing and antiquing. We can custom build your countertops for kitchen and or bathroom with your choice of laminate, granite, cultured marble, marble, silestone,tile, and solid surface, we look forward to hearing from you.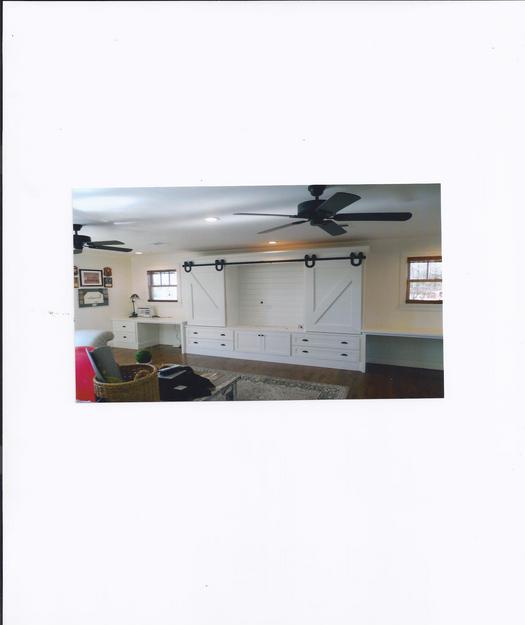 We can custom design that next project or we can build to your drawings, let us know how we can help. No job is to small or to big.
"Specialty Wall Unit with barn door style"
Other Services
We also do general contracting with experience craftsman in tile,hardwood floors, carpeting, room additions, electrical, painting, and plumbing fields, with that said, we can do a turn key job from start to finish.

Email or call us with your project & schedule an in home free estimate,
let us know how we can help.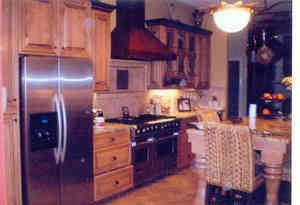 Custom Kitchen
E-mail Us At:
ray_escobar@sbcglobal.net